Permanent Eyebrow Procedures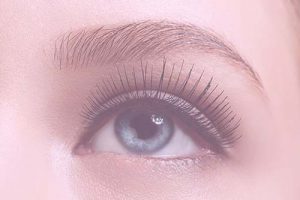 Cullompton Permanent Makeup offers a number of different permanent eyebrow treatments to suit your unique beauty requirements.
Permanent Eyebrow Treatments
Eyebrows Frame Your Face
There may be lots of reasons what we would choose semi permanent makeup for brows….
Over plucking,
Sparse brows
or even no hair.
The biggest and most obvious benefit is that they will not smudge, smear or wash off like traditional make up. Brows are the frame work to our face will transform your look by opening your eyes and lifting your whole face. I love this treatment so much, Once you have invested in this you will never look back.
Download your

FREE

guide on what you need to know before you let anyone permanently tattoo your face.
Enter your details below and press send to have the ebook instantly delivered to your email:
Different Types of Brow Procedures
Permanent Eyebrows – Natural hair strokes:
This is a technique we use also known as Microblading. Individually placed hair strokes are implanted to resemble eyebrow hairs. Clients with alopecia , gaps in their brows or a lack of tails, this treatment is perfect as it's the most natural form of semi permanent make up.
Permanent Eyebrows – Powdered Effect:
The eyebrow is drawn on to create a template and then filled with one colour to give a sharp pencilled effect. The procedure at first will appear quite dramatic but once healed will soften by up to 70% and a top up will be needed 6 weeks later. Perfect for clients who have to draw on their brows every day.
Soft Powder Brows

……. £325
Natural hair strokes and powdered effect together:
Permanent Eyebrows – Natural hair strokes and powdered effect together:
A very natural, life like looking brow can be created using this combination method. The powder fill method will fill the brow tails with the application of thousands of tiny dots of pigment to build colour and define the shape. Then we use the micro-blade tool at the fronts to individually place hairs to mimic natural hairs for a softer effect.
Combination Brows

…… £375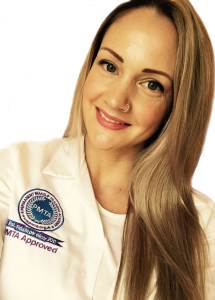 Hannah Stone



Cullompton Permanent Makeup Specialist
What To Do Next …
If You Would Also Like To Save So Much Time And Ditch Your Daily Makeup Routine
Then Call

Hannah

Now For A
FREE No Obligation Consultation

on:
Tel:
07969 331624
(If the line is engaged or I am with another client then please leave a message and I'll get straight back to you as soon as I am free)
Or Simply Fill in Your Name & Email In the Form Below and I will contact you shortly …